Posted by Katie C at 07:00
I recently re-read a book that I haven't read for a good few years, The Tale of Murasaki by Liza Dalby. It's a fictional account of the life of one of the world's first female novelists, who wrote the Japanese story The Tales of Genji. It's a pretty good book, I mostly like it for the lovely descriptions of kimono, which always look amazing and have the loveliest colours used for them.

So I had a little browse on Etsy with the word "kimono". Along with finding some really gorgeous vintage kimono fabrics for sale in various vintage shops (if I knew I'd use them for something I'd seriously buy them!) I also found some very pretty origami papers.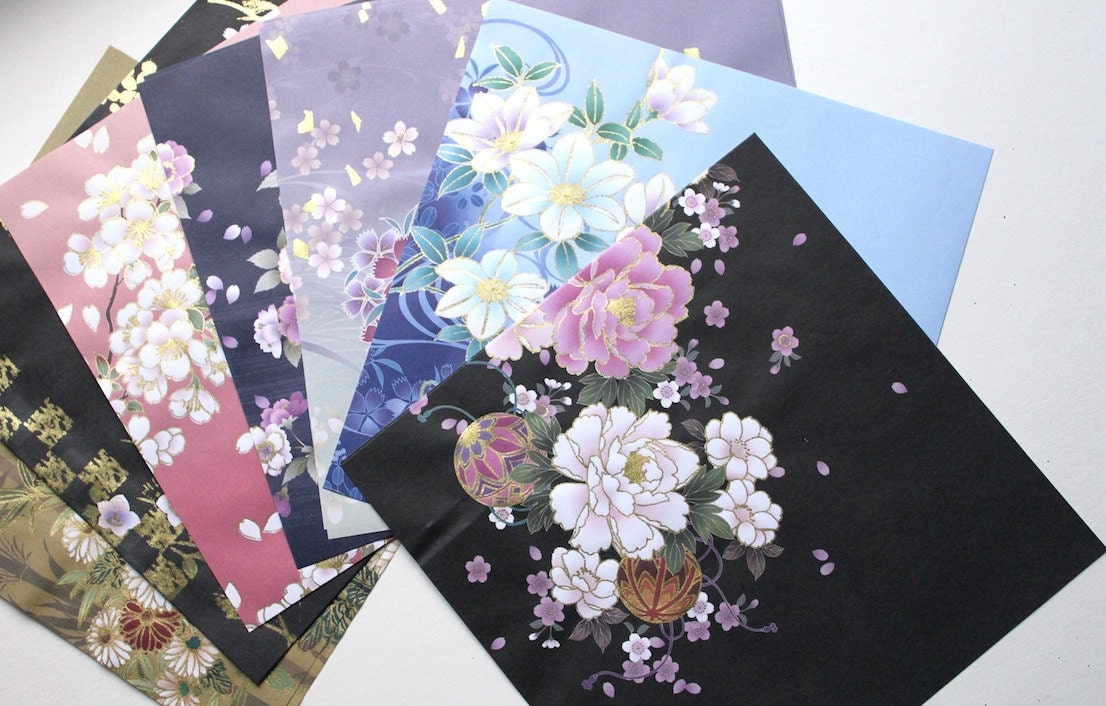 These are so pretty! I really like the lilac one that's hiding behind the blue. I already know that I can't cut in a straight line, let alone fold paper in a straight line, so origami is not a feature in my life. But these papers are really gorgeous, if anyone can think of another project for them then see if it'll work!
Have a nice day everyone!