Posted by Katie C at 20:28
When I was a little girl my parents always used to take me on summer holidays to France. At one point they owned a cottage in Brittany, which we visited every summer, and during our trips out there we'd often visit the Brocante (vintage/antique) Fairs that were dotted all over the place.

While probably goes some way to explaining why I love nosing around french vintage shops on Etsy.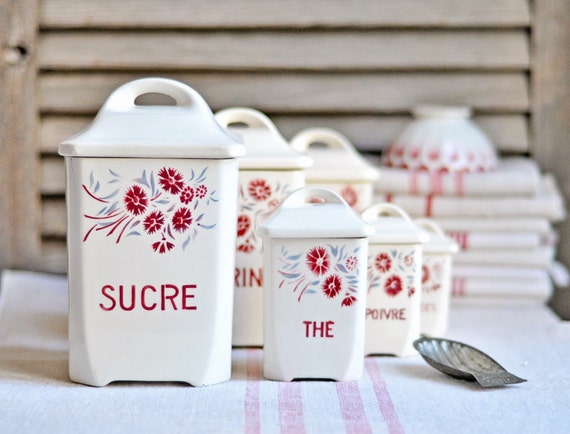 These cannisters are adorable! There's lots of french vintage housewares in this lovely shop based in Paris, yet another thing on Etsy that I'd love to buy if I had the money, and a house to display them in!
Have a nice evening everyone!