Posted by Katie C at 15:18
Here in the UK we've had quite a bit in the news recently about the iminent Royal birth, with Catherine Duchess of Cambridge due to pop in the next few weeks.

However today is also an anniversary of a coronation, that of King George V and his wife Mary of Teck. They were the paternal grandparents of the current Queen, Elizabeth II.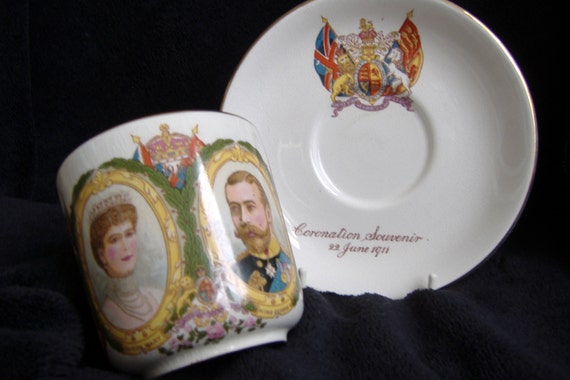 This vintage shop is from Shropshire in England and features a lot of decorative items, including this vintage cup and saucer created to celebrate the coronation back in 1911.
Have a nice day everyone!