I was woken up just before 6:30 this morning by a rumble of thunder overhead. This rumble was soon joined by another, and then another, until a bloody great crash went off above my head, and then got quieter again as it moved on.

It was also accompanied by a few minutes of heavy rain, which was lovely for the plants but doesn't appear to have done much, the grass is still looking very unhappy. Right now I'm watching a storm radar on Netweather to see if there's anything approaching my little corner of London.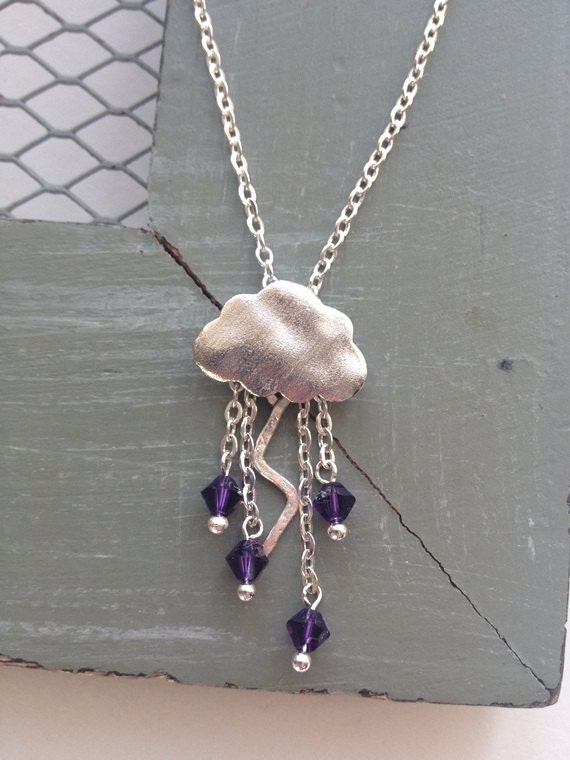 Turns out there's quite a few "storm" items on Etsy but this one caught my eye because of the awesome silver cloud and crystal raindrops!
Have a nice evening everyone!