Posted by Katie C at 07:00
I go through phases of trying to get a bit more organised. Sometimes these phases go well, last time I bought a large bookcase and sorted out a lot of stuff that had been sitting around cluttering up my desk for months.

Recently I decided that I needed some new notebooks to help keep bits and pieces organised. I already have one notebook entirely dedicated to Creative Classics, and another notebook for various bits of writing I think of when I'm at work. But things like to do lists and shopping lists get scribbled in a small notebook from a supermarket, and then I tear pages out to take to the shops and they invariably get lost the next time I empty my pockets so even though I have food, actually remembering my planned menu for the week goes out the window.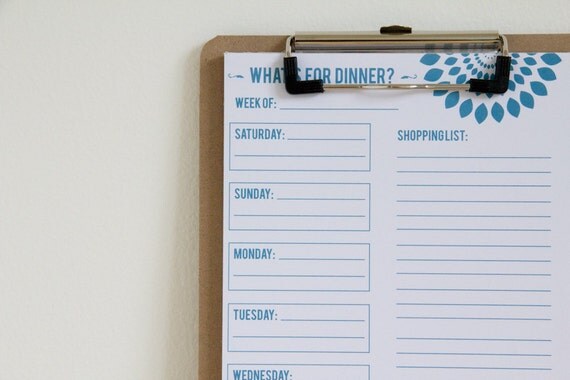 So I bought this lovely notebook! The left hand column is a list so I can write down what I'm going to cook and eat each day, and the right is my shopping list to match the menu. Because it's a notebook dedicated just to food I don't turn over random pages during the week and forget where I left my list. The paper is nice and thick so when I take it out my pocket after folding I don't throw it in the bin by accident, and the bright blue helps me finding it when other notebooks cover it on my desk.
Unfortunately it appears that they're no longer available in the shop. But
mikiodesign
has other notebooks, including a Day Planner notepad that is going to have to be a purchase sometime in the future! It came in a nice plastic cover with a cute thank you tag, and was despatched pretty quickly.
If you want some custom invites or a notepad to help you get organised then I would highly recommend this shop!
Have a nice day everyone!