I'm a massive fan of tea. One a week day I'll have two cups first things in the morning and then two, sometimes three, throughout the rest of the day. When I'm on holiday or during weekends I'll probably end up having at least 6 cups, spread throughout the day.

I'm also a fan of bright colours. One day I'm going to have my own place and it will probably have quite a lot of bright, cheerful furnishings and things scattered around.

These two things combined are probably what's pushing my love of these mugs!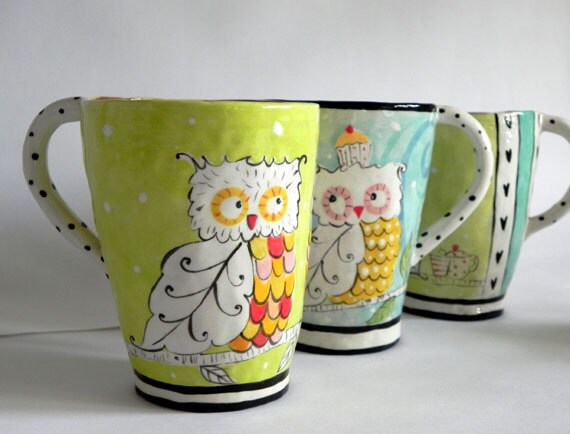 These are so bright and with such a lovely mix of colours! The shop also has plates, and some very cute heart decorations and bird ornaments, if you need some colour to brighten up your home then I would highly recommend you check out this shop.
Have a nice day everyone!