Posted by Katie C at 19:32
Part of my trip home involved giving my Mum her joke Mother's Day gift, and since it's now been handed over I can post about it since I bought it off Etsy!

I didn't want to mention it before since I occasionally send her links to posts and I didn't want her to read about the surprise early on.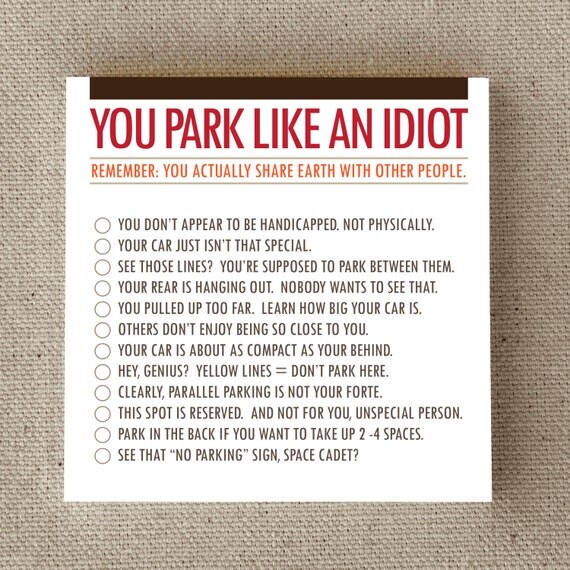 You Park Like An Idiot Post It Notes by
FlytrapOnE
Okay, rather typically I can't find the ones I got my Mum in the shop anymore XD But I actually bought 6 of them, including the one above which is a birthday present for my brother since his birthday is next week. This shop has got lots of these brilliant post-its, along with a wide variety of cards as well. Quite a few are Not Safe For Work so be careful when you browse, but they're all funny and definitely worth a look if you want an unsual gift for someone. I got mine all wrapped up in a nice little plastic cover to keep them dry, and I got a free little fridget magnet advert as well!
Have a nice evening everyone!