Posted by Katie C at 17:30
Today is my Dad's birthday! My card and gift were left safely in my Mum's keeping when I went home a few weeks ago, so hopefully she remembered to give them to him today.

My Dad is a big QPR fan, although the current season has led to him giving up a bit because there's only so many bad results a fan can take before they want to bash their head against a wall. He is the reason why me and my brother are QPR fans too.

Out of curiousity I typed "QPR" in to Etsy's search and found diddley squat, Etsy is not really the place to go for football fandom gifts. BUT I did spot this nifty piece of artwork which I thought was quite cool.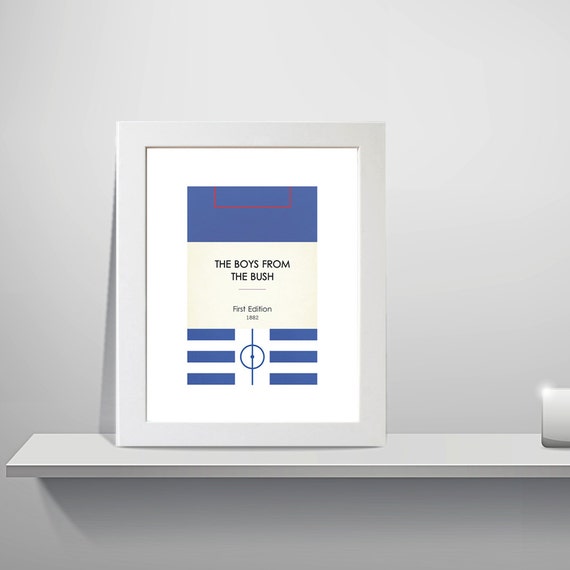 Book Clubs "QPR" - A4 Football Print by
TommySauce
This shop is simply stuffed with British football club prints, I also spotted West Ham and Crystal Palace so that's two of my work colleages covered as well.
So happy birthday to my Dad!
Have a nice day everyone!