For those that haven't seen the news, Margaret Thatcher has passed away. I don't want to post anything about it on here as I don't fancy a political debate in my comments, I just wanted to note it and move on.

Today the sky is cloudy and grey, although at least it isn't raining or snowing, so I thought I might cheer things up with a bit of yellow!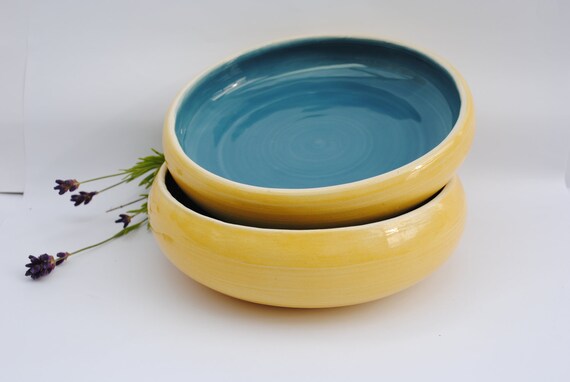 Don't these bowls look gorgeously bright? I love the shade of blue used as it compliments the yellow, making both look lovely and summery.
Have a nice day everyone!