Posted by Katie C at 11:36
On this day in 1866, the English children's writer Beatrix Potter was born! Naturally this means I'm going to have to rewatch the film "Miss Potter" this afternoon.

Along with publishing children's books, Potter helped preserve the country landscape of the Peak District by using her money to buy up farms and their land, and when she died in 1943 she left most of it to the charity National Trust. The land is now part of the Lake District National Park, an area that I intend to visit at some point in my life.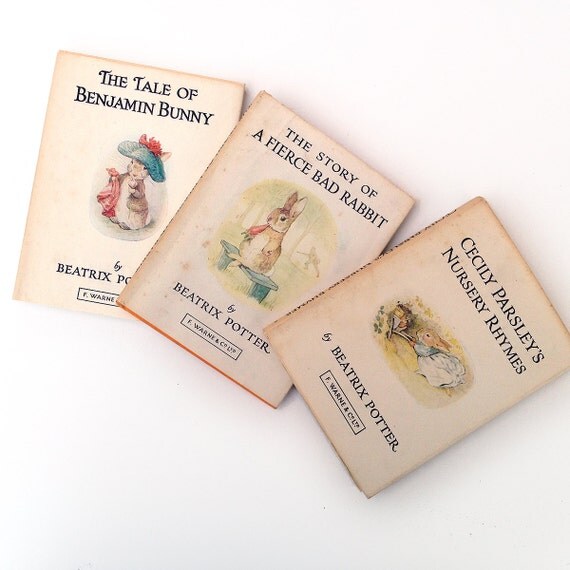 Most children grow up with some of Beatrix Potter's work on their bookshelves, if you search on Etsy there's quite a few vintage copies of her books (including the three above, which are from a shop located in the UK) as well as some lovely items made with fabric and prints of her artwork.
Have a nice day!