The weather is finally starting to cool down a little here in London, or maybe it's just the humidity that's dropped. Either way it means that I can now drink my usual amount of tea without feeling ridiculously hot!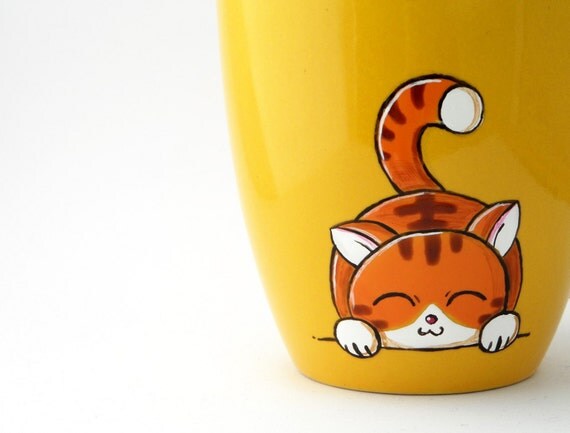 LOOKATTHECUTEKITTY!!!! This lovely Italian shop has a collection of cute mugs, including coffee mugs and the smaller espresso mugs, with illustrations of cats, people and a really nice owl one. She's also taking part in "Christmas in July", see her shop announcements to find out how to get 10% off!
Have a nice day everyone!