Posted by Katie C at 19:39
A few months ago I blogged about a notepad I bought to help me plan my shopping list and meals a bit better. The theory behind it works, once I remember to not through the paper in the bin after I've been shopping, and I really liked this notebook so I decided to return to mikiodesign for something similar but different.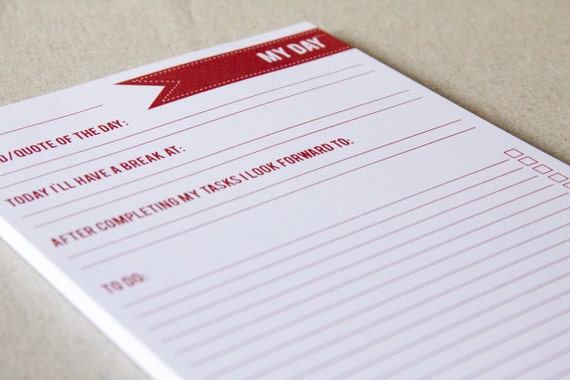 I love this notepad just as much as the food one I bought! I now need to start looking up quotes for the day, and it's nice to have a space to remind myself of a reward I can have once I've done everything on the list. It was sent out nice and quickly, and the Australian postal service got it to the UK in record time.
If you need to get yourself organised, try one of these pads!