For Christmas my Mum bought me a lovely purple rug. It takes up quite a lot of space in my room, but it adds a splash of colour to the cream carpet and cream walls XD It does however seem to develop a lot of loose fluff every time I hoover it. I'm not sure if this is an indication that I'm not hoovering it enough, or hoovering it too much.

Considering how useless I am at housework I'm leaning more towards not hoovering enough.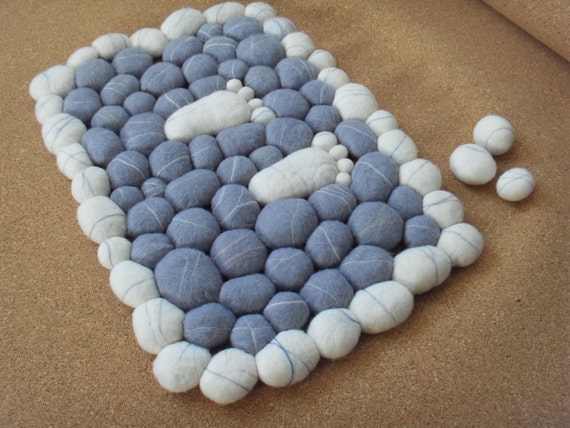 I love the cute little feet in this rug! Even if they do only have 4 toes each XD Still, the stones look very real, but they're actually filled with synthetic filler, so nice and soft on your feet!
Have a nice evening everyone!