Posted by Katie C at 11:16
Today's blog post was inspired by my Dad, who has had to spend most of his Bank Holiday weekend travelling as he flew out to Switzerland yesterday morning and will have to fly back tonight, it's a very quick jaunt.

While it's proving to be a decently sunny weekend here it appears Switzerland is not enjoying the same weather, the photo he sent me of Lucerne showed some very unhappy grey clouds surrounding the mountains. I'm sure the place is lovely to look at when the sun is out, but when it's like that everything looks a bit miserable.

This of course means that today's shop is from...Switzerland!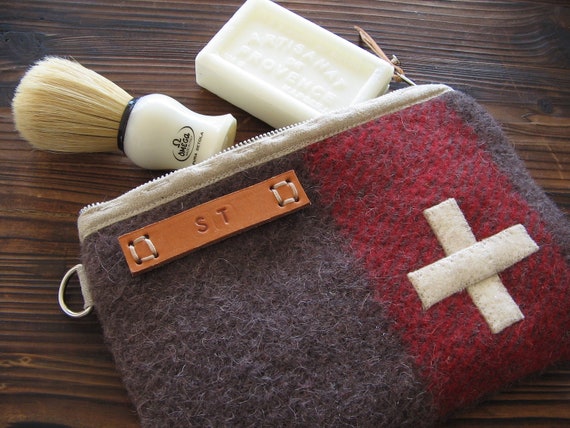 This shop is actually pretty amazing, if you read the profile of the owner, Sylvie Thiel, she explains that she needed a business that could be run while she and her partner travel. Thankfully it appears that felt doesn't take up too much space! There's bigger bags and passport holders as well, worth having a look especially if you need to get something for a bloke!
Have a nice day everyone!